Professional Bio
Vice President, AAKC Supplier Partner Board
Customer Relations Specialist, PACT Construction

Jennifer Johnson serves as the Client Relations Specialist at PACT Construction. Having been born and raised in the Kansas City area, Jennifer truly enjoys working with and supporting the growing apartment industry. To serve this industry in the most relevant way, she has earned her Certified Apartment Supplier Designation, LEAD, as well as completed the Lyceum course (Summer 2017). She enjoys serving on the Operation Breakthrough, Synergy and Trade Show Committees as well as other various committees when she can help or support. In 2020 and 2021, Jennifer served the AAKC membership at the Vice President of the Supplier Board of Directors and in 2022, she began her 2-year term as President. Jennifer brings more than 24 years of experience in the construction industry, displays superior leadership and communication skills and offers exceptional care to her clients and her team.

Jennifer and Russ, her husband of 30 years, share three fabulous adult children and (so far) their very adorable grandchildren, Ashlynn (9), David (5), Selah (2) and Juliet (1). In their spare time, you can find them enjoying life with family and friends.
Company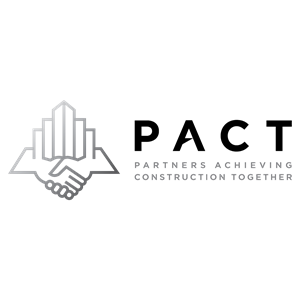 PACT Construction
1280 Northeast Delta School Road
Lee's Summit, MO 64064
816.287.3030
https://www.pactkc.com/
Supplier Partner
---
Awards:
2017 Volunteer of the Year
2017 Supplier Board Of Director
2018 Supplier Partner Member Of the Year
2018 Supplier Board of Director - Secretary
2019 Supplier Board of Director - Secretary
2020 Supplier Board of Directors - Vice President
2021 Supplier Board of Directors - Vice President
Volunteer Work:
Co-Chair Synergy Domestic Violence Committee 2018, 2019, 2020
Volunteer for Synergy Domestic Violence Committee 2016-2017
Volunteer for Operation Breakthrough Committee 2016, 2017, 2018, 2019, 2020
2020-2021 Sub Chair - Comm Outreach - Operation Breakthrough