Back to Supplier Partner Directory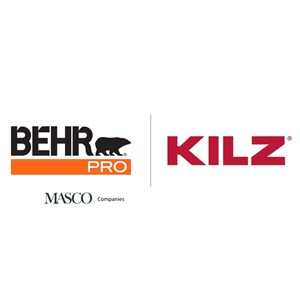 Organization Overview
Behr Paint Company provides paint coatings that save you time, and reduce turn cost. We partner with HD Pro and provide easy MRO solutions. Cap-X Projects; job-book, online project details, color rendering, job-walks, estimating, painter referral, direct-to-site delivery, industry leading protective coatings. Let's get the job done faster!
Special Offer
THD Pro Xtra Paint Rewards 20% OFF
Save time, save money and get rewarded with Pro Xtra. Pro Xtra is The Home Depot's members-only loyalty program built for Pros. Pro Xtra Paint Rewards is just one of the exclusive benefits Pro Xtra members can take advantage of every day. With the Paint Rewards program, Pro Xtra members can save up to 20% on all their paints, stains and primer purchases.

Pro Xtra Paint Rewards Program Benefits
The Home Depot Pro Paint Discount is a great way for Pro Painters to make the most of their Pro Xtra membership. This tiered program makes it simple for Pros to save more on liquid paint, stains and primer purchases when they spend more on all paint-supply products. Member savings can be earned and enjoyed whether shopping in store or online. Once members enter the phone number associated with their Pro Xtra account, discounts are applied instantly at checkout. Here's a quick look at how Paint Rewards discount tiers are set up:

Bronze level. 10% off paint, stain and primer spend of $1,000 or more
Silver level. 15% off paint, stain and primer spend of $3,500 or more
Gold level. 20% off paint, stain and primer spend of $6,500 or more

Savings are just the beginning. The Home Depot Pro Xtra Paint Rewards program offers more convenient benefits just for members:
• Free Job-Site Delivery. We deliver paint orders to Pro Xtra Paint Rewards members at no cost – and as soon as the next day.
• Free Tinting & Color Matching. Members can say goodbye to the guesswork of matching paint colors with just a quarter-sized color sample. Members also receive free factory tinting.
• Dedicated field support. Paint representatives are here and ready to help members get the most out of the program. Orders can be placed by calling, emailing or faxing a member of the Pro team.
• Lifetime Color History. Members can keep all their paint color history in one place. Orders are easily tracked by job name, job number or date of purchase.
Supplier Partner
---
Services Provided
Concrete Coatings / Pool Decks / Entries, Painting (Applicators), Paints & Supplies