Back to Supplier Partner Directory
Professional Bio
I have been in the fitness and wellness industry for over 20 years. I have a degree in Communications from Missouri State University and obtained my Master's degree in Sport and Exercise Management from the University of Missouri Kansas City.
I began my wellness career by starting out as a Personal Trainer with 24 Hour Fitness. While there, I obtained and advanced myPT certification with NASM as a CPT, CES, PES.
I then became the Fitness Director, soon advancing to the Director for the Center for Health and Human Performance at the Jewish Community Center of Greater Kansas City. I was an integral part in driving the vision, mission, and implementation process for the transformation of the Jewish Community Center to a focal resource for community health via new Wellness Technology including Technogym's Wellness System.
Because of my work at the JCC, I was then recruited by Technogym in 2010 to work as a Digital Specialist. I grew professionally with Technogym and I served as the Digital Manager from 2016-2018. I then spent time in Corporate Wellness Sales and became a Certified Corporate Wellness Specialist.

Now as part of the Royal Wellness group, I want to celebrate with our community the WINS of achieving positive health; by creating a culture of wellness in companies and residential communities. So together as a neighborhood, we become the HEALTHIEST community that supports each other on our journey's and goals.

Company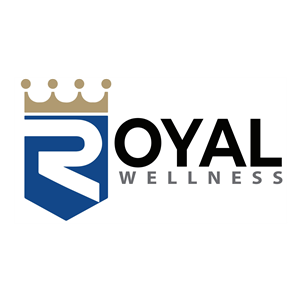 Royal Wellness
5812 West 100th Street
Overland Park, KS 66207
United States
816.305.7376
http://www.royalwellness.com
Supplier Partner
---