Back to Supplier Partner Directory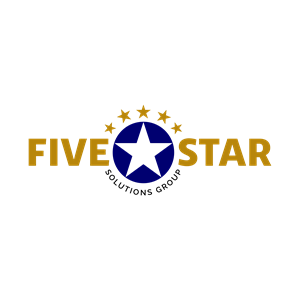 Five Star Solutions Group
Organization Overview
A one-point improvement in your online review rating can result in a 3-basis point premium to market return according to a 3-year research study by RealPage and J Turner Research. The study was reported in Multifamily Executive News in June of 2021. Rich Hughes, senior vice president of data science at RealPage mentioned that while many factors can affect a community's reputation, taking the time to maintain or improve your reputation is an incredibly cost-effective way to enhance the property's bottom line. Hughes emphasizes how properties with higher ORA scores close at a higher rate and have better resident retention.

Five Star Solutions Group inspires more online word-of-mouth advertising (reviews) from your happy customers AND creates opportunities to solve problems experienced by unhappy customers WITHOUT their complaints ever going online as bad reviews that can damage the reputation of the business. We also offer Google Business Profile creation, optimization and ongoing management and listings (citations) management to provide businesses with more visibility online.

After more than 25 years in media advertising sales and 10 in advertising account management/client service, I founded Five Star Solutions Group in 2019. During my time in advertising sales, business owners repeatedly told me that their most effective form of advertising was word-of-mouth. As a result, I decided to become very good at creating customer testimonial adverting and it worked for a variety of industries. My key learning was this: if there is ONE irrefutable truth in marketing, it's that your potential customers care more about what your ACTUAL customers say is their experience with your business than anything else you can say in your advertising.
Special Offer
FREE ONLINE REPUTATION REPORT CARD
Free to any member of the Apartment Association of Kansas City, get a report card on your current online reputation, find out where you have reviews that you may not even be aware of and the same reputation intelligence on the top 2 competitors you identify. We'll provide an analysis of your reviews at multiple independent 3rd party review sites like Google, Facebook, Zillow, Apartments.com and Better Business Bureau.
Supplier Partner
---
Services Provided
Advertising / Marketing, Reputation Management