Back to Supplier Partner Directory
Professional Bio
Jet Waste Services is a comprehensive nationwide Waste Management Firm providing waste disposal solutions and recycling services. We specialize in providing customized waste audits and analysis services designed to reduce costs, increase value, and increase operating efficiency. Providing a turn-key approach to your solid waste management.

With Jet Waste, you get a partner that manages all aspects of your trash needs. From waste pick-up to disposal, we provide waste solutions and provide streamlined, consolidated billing for all your locations, regardless of business size.

We act as a single point of contact for you throughout process, no more lengthy hold times or not being able to reach someone based on time zone adjustments. We support the trash process from waste pick-up through disposal and billing. Our offerings are designed to provide a total waste management solution. Jet Waste stays up to date with the rapidly evolving regulation requirements in your region so you don't have to. As our partner we will continue to educate you and advocate for you to ensure continued optimized trash processes and dollars.

Jet Waste has the capabilities to handle the waste management requirements and trash needs of any residential, commercial, retail, or industrial client, regardless of project size. Whether you're a small business with limited capabilities, a large corporation with locations across the country we manage all aspects your trash needs, and consolidate all of your invoices into a single bill. Jet Waste offers a completely customizable waste plan to fit your unique trash needs. Jet Waste representatives are readily available 24/7 to problem solve and provide a solution to any problem that may arise.

Company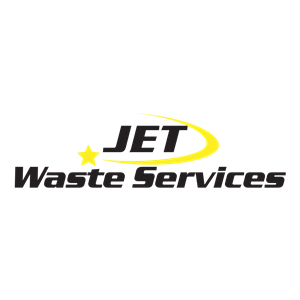 Jet Waste Services
8007 Kempwood Dr
Houston, TX 77055
United States
913.292.4391
http://jetwaste.com
Supplier Partner
---