Back to Supplier Partner Directory
Professional Bio
Director, AAKC Supplier Partner Board
Executive Sales Manager, M&S Electric

With M&S Electric Sam's role as Executive Sales Manager consists of developing sales strategies and coming up with creative solutions for our clients. Sam always tries to keep the customer's budget in mind when creating an out of the box solution to their electrical problems. The most important aspect of Sam's job is cultivating and growing relationships with customers and vendors alike. M&S Electric has thrived by making sure we take care of our clients in a way that strengthens the relationship over the individual projects. Sam enjoys putting together LED upgrade solutions for clients because they are win win for everyone. They help their clients save on their energy bill, help the community by reducing strain on our utility lines, and help the environment flourish.

Sam joined AAKC in 2016 and instantly noticed the close comradery that all the members share and knew he wanted to get more involved. Sam joined several committees and volunteered whenever and however he could. In his first year of being a member Sam was proud to be awarded Rookie of the Year. After a brief exit from the industry he rejoined AAKC with M&S Electric. He was very happy to be back with the people that helped him grow in the multifamily industry and was able to hit the ground running. He has now served on Membership, Tradeshow, Education, Communication, Government Affairs, Website, Care Package, Noah's Bandage Project Committees and graduated from CAS and Lyceum. Sam was very honored to be elected onto the Supplier Board of Directors and looks forward to serving to the best of his abilities.

If you have any questions in regards to AAKC or think Sam can help you in any way, please don't hesitate to reach out.
Company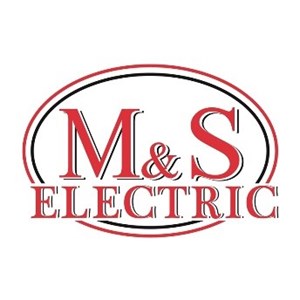 M&S Electric
3026 SW East US Hwy 40
Blue Springs, MO 64015
816.878.5701
http://www.mandselectric.net
Supplier Partner
---