Back to Events
Event Details
Speaker:
Jackie Ramstedt, CAM, CAPS, CAS
Ramstedt Enterprises, Inc.
Wednesday, August 12th: 1:00 PM to 2:00 PM Central Time
You're Here, You're There, You Can't be Everywhere! Motivating and Engaging Your Remote Teams
Employee turnover is at an all-time high and the nature of our business dictates that many today are responsible for leading and developing teams in remote locations. You can't be everywhere, and when you ARE there, it can seem like all you do is put out fires.
Engaging and managing remote employees can be a huge challenge for employers, as they struggle to find the right leadership style, the most effective tools and how to maintain camaraderie. In this session, you will discover solutions to engagement and team development for those remote teams through strategies of communication, collaboration, culture, and trust.
Wednesday, August 26th: 1:00 PM to 2:00 PM Central Time
Customers for Life: Renewing Our Vows of Commitment" (Creating resident retention plans for today's customer expectations)
No matter if you have a conventional or affordable housing community, and even in a good market, we are never guaranteed on "keeping" our residents. People are people no matter how much rent they pay or what their income level is; everyone is a valued asset to your property and to your company. Resident retention and customer service programs for all members of your team, including maintenance, must create an environment where residents are our greatest advocate for our service efforts. Establishing a "world class" approach to customer service with specific goals for every member of the team is the key. However, creating a strong resident retention / customer service plan and effectively communicating with your "customers" to make them want to stay can be very challenging at times, especially when answering those difficult questions of "perceived value". That is why we will take a closer look at the following areas to help you "look through your resident's eyes".
Wednesday, September 9th: 1:00 PM to 2:00 PM Central Time
From Self-ies to Us-ies! 10 Sure Fire Tips to Amazing Customer Service
So even with all we do for our customers and they STILL aren't happy? REALLY?! Sound familiar? Creating value for these higher rental amount increases is a perceptional concept. What we "think they want" VS "what they REALLY want" can be diametrically opposing viewpoints. The customer's perception is YOUR reality. "The goal as a company is to have customer service that is not just the best but legendary", says Sam Walton of Wal-Mart. In this seminar we will show 10 "sure fire" ideas that other businesses outside our industry are doing to improve their customer service response times and improve overall customer satisfaction levels to new heights. "Merely satisfying customers will not be enough to earn their loyalty. Instead, they must experience exceptional service worthy of their repeat business and referral and understand the factors that drive this customer revolution." Rick Tate, Author of Legendary Service
For More Information: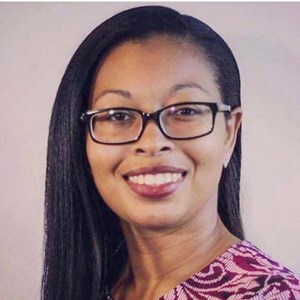 Phoebe Burns
Education & Communications Director
Apartment Association of Kansas City
(913)248-0355