New Supplier Partners
Welcome to All New AAKC Supplier Partners
(December 2020 to Present)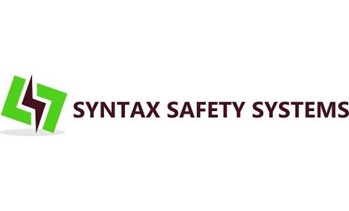 Syntax Safety Systems
Syntax Safety Systems has been delivering results since we opened in 2008. Our goal is to provide comprehensive Environmental Health & Safety consulting and a superior training experience, adding tremendous value for our customers.
Our clients range from construction companies to large organizations and small local businesses who are striving to expand.
Ken McDaniel has over 30 years of experience in the Occupational Safety and Health industry and is passionate about exceeding your expectations.

Parcel Pending
Parcel Pending is the leading provider of package management solutions that ensure the secure delivery and retrieval of packages/online orders. Our smart lockers provide a secure and contact-free way for residents to safely retrieve their packages at their convenience. What sets us apart is our best-in-class, 24/7 customer service and commitment to offering a solution that fits each property's space, design, and budget parameters as part of a technologically advanced parcel locker system. Our offerings include indoor, outdoor, and refrigerated lockers plus the recent addition of Locker Lite, an affordable package solution designed with smaller communities (those with 100 units or less) in mind. We offer several pricing options including subscription and purchase plans with resident charge back options. Our founder and many of our staff come from multifamily, so we understand the needs and challenges that property management faces. We also believe that every package is special because it belongs to one of your residents, which makes it not just a delivery but a Special Delivery.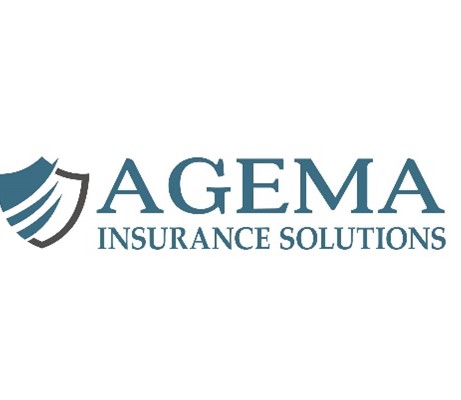 Agema Insurance Solutions
Fred Dickinson & Lee Gill started Agema Insurance Solutions two years ago based on both their backgrounds and the value that they bring to the table for their clients.
Before starting Agema Insurance Solutions Fred Dickinson had over 20 years of experience as an insurance adjuster handling large commercial losses. This experience allows Fred to identify what coverages are needed and most importantly help clients when they have a claim. Fred is also a multifamily investor himself and knows how important insurance is and how it can affect returns on an investment.
Lee Gill was Vice President of Sales & Distribution for AmWins, the largest commercial wholesale brokerage firm for excess and surplus insurance lines in the country. He brings a wealth of knowledge on how to broker large multifamily insurance. He is able to utilize his deep relationships and connections he made all over the country to find the best coverage and rates for multifamily investors.
Fred & Lee have carved out a niche helping apartment owners, investors, and property managers with insurance on multifamily and commercial properties. They have had a lot of success finding competitive rates and coverage, with their network of brokers and companies they have built strong relationships with.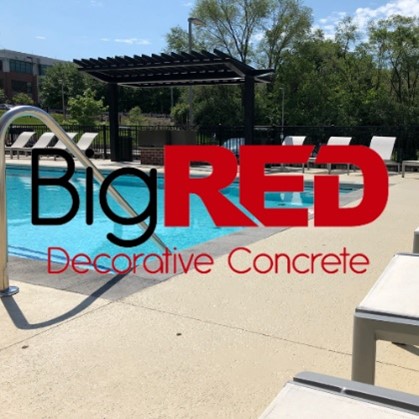 Big Red Decorative Concrete
Big Red Decorative Concrete was founded almost 20 years ago by Kevin and Beth Toczek wanting to provide exceptional decorative concrete and concrete resurfacing solutions for the Kansas City area. In 2010, Big Red was introduced to Sundek, a world-renowned manufacturer of decorative concrete resurfacing products. We are now the exclusive regional installers in the Kansas City/Lawrence/Topeka areas. Sundek has been the leader in pool deck resurfacing for over 50 years, providing cost-effective, durable, and safe pool deck options. Using Sundek's flagship product; Sundek Classic Texture Overlay System, Big Red helps clients evaluate, budget and redesign an old worn-out pool deck into a beautiful showpiece that will last for years. The Sundek Classic Texture creates a visually appealing nonslip, cool-to-the-touch surface that is affordable and very easy to maintain. A wide variety of color options are available to complement any hardscape and the design can be customized to create a unique look. This allows for the transformation of a boring, stained pool deck into something spectacular.
As a company, Big Red strives to provide exceptional service from the second you make a call until long after the job is finished. Through detailed work and use of only the highest quality equipment and materials, Big Red can ensure that not only will you love the look of your decorative concrete surface but have peace of mind in its durability over the years.
For any other concrete needs, Big Red provides services in concrete polishing, staining, dying, epoxy coatings, and stamped or troweled concrete overlays.