Back to Events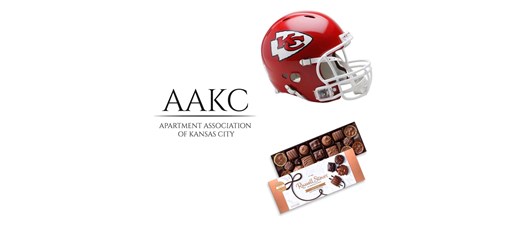 AAKC Kansas City Questionnaire Contest
Enter the Contest Today!
Tuesday, September 1, 2020
at
12:00 AM (CDT)
to Wednesday, September 30, 2020 at 11:59 PM (CDT)
Event Details
All entries with the correct answers will be entered in the drawing. One lucky winner will receive $750.00!
You must donate $10 to NAAPAC and complete the questionnnaire to be eligible to win.
The RULES
• Contest open to all members of NAA and AAKC
• $10 per entry (Personal contributions only, no corporate contributions!)
• Last day to enter is September 30, 2020

NAAPAC is the political action committee of the National Apartment Association. Only members of the NAA and its affiliates may contribute to NAAPAC. Contributions to NAAPAC are used in connection with federal elections. NAAPAC contributions are not tax deductible. All contributions to NAAPAC are voluntary. You may refuse to contribute without reprisal. Federal law requires political committees to report the name, mailing address, occupation, and name of employer for each individual whose contributions aggregate in excess of $200 in a calendar year.
For More Information:
Debbie Haukenberry
Executive Director
AAKC
(913)248-0355