Back to Events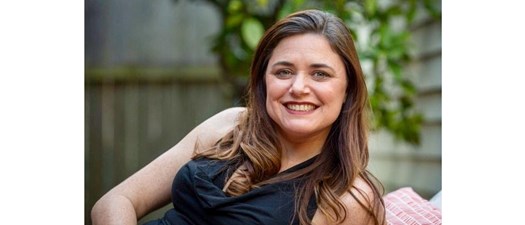 Handling the Haters & Sensory Sales with Katie Rigsby
Thursday, October 21, 2021
Event Details
"Handling the Haters"
Audience: Anyone who deals with customers, co-workers, employees and bosses that may be difficult at times

We all have to deal with difficult people and whether, you are dealing with a difficult resident, co-worker, employee or boss, handling your hater without losing your cool (or your job) can be a serious challenge. In "Handling the Haters", Katie uses examples from pop culture to provide attendees with the tools necessary to respond professionally and effectively to difficult people. Attendees will leave with:

• The 7 steps to handling any hater
• A better understanding of the three types of haters and what sets them off
• Methods for handling the three types of haters that appear as residents, co-workers, employees and bosses
• Suggested words and phrases to help turn conversations around.
"Sensory Sales: Making the Sale without Saying a Word"
Audience: Anyone in a sales position (includes vendors!)

You may have heard that first impressions are made in the first seven seconds of meeting someone, however studies have shown that one tenth of a second is actually more accurate. While the use of technology has made reaching the masses a more achievable feat, the personal connection that is needed to close a sale can sometimes be lost. If you want your customers to be ready to buy in the blink of an eye, join Katie in this interactive session where attendees will learn how to impact a customer's buying potential by appealing to the 5 senses. As the saying goes, "You only have one chance to make a first impression", make your first impression matter by:

• Understanding the effects that non-verbal communication and appealing to the 5 senses has on your sale.
• Recognizing obstacles you may have in place that inadvertently deter buyers.
• Learning small things that you can do to create a connection and help close the sale in seconds!
Agenda:
10:00 a.m. to 11:30 a.m.: Handling the Haters 1.5 CEC credits
11:30 a.m. to 1:00 p.m.: Membership Luncheon & 2021 Lyceum Graduate's Presentation
1:00 p.m. to 2:30 p.m.: Sensory Sales 1.5 CEC credits

About Katie:
A multifamily maven, Katie's career in residential property management began in 2000 when she was hired as a Leasing Professional. Throughout her career, she has worked onsite and in the trenches alongside her teams as a Property Manager, multi-site supervisor, educator/trainer, marketing director and as a senior executive of a portfolio consisting of 3,000 units, two shopping centers, two hotels and over 200 employees. Katie has obtained the Certified Apartment Portfolio Supervisor, the Certified Apartment Manager and the National Apartment Leasing Professional credentials from the National Apartment Association where she is currently a member in good standing and serves on the faculty as an Advanced Facilitator.
Currently, the President and CEO of Katie Rigsby Inspires, LLC where she provides multifamily consulting services, keynote speeches, corporate training, and facilitation services for organizations nationwide. As a paid contributor for Rent & Retain Magazine, Katie provides written content on an array of topics relating to multifamily, leadership, sales and marketing. She is active in the Apartment Association of Greater New Orleans and is a licensed Louisiana Realtor.
Katie's passion is helping people find success. Her skills and experience have allowed her to successfully manage projects, people, crisis and finances with professionalism and confidence. Her team building and time management seminars are ideal for any industry, group or individual. Additionally, she offers seminars and training focused on the multifamily/real estate industry and is qualified to instruct NAAEI Credential Courses. Katie continuously strives to excel professionally and personally! She is recognized as a Advanced Communicator and Leader by Toastmasters International and is a Professional Member of the National Speakers Association.