Back to Events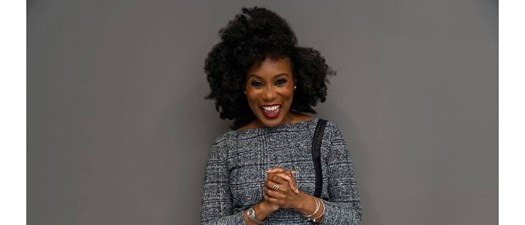 The Inclusive Leader: How to Hire and Retain a Diverse Workforce
Hosted by the AAKC Diversity & Inclusion Committee
Tuesday, August 24, 2021
Event Details
Overview: A diverse workforce can capture a greater share of the consumer market. Recruiting from a diverse pool of candidates means a more qualified workforce. A diverse, equitable and inclusive workforce helps businesses avoid employee turnover costs. Diversity fosters a more creative and innovative workforce.
What We Cover – The Inclusive Leader Workshop
• What Gets in the Way of Diverse Slates?
• What Processes or Procedures are Stifling Representation?
• How to Attract Diverse Applicants?
• What's it really like to work here?
Benefits:
Diverse companies bring a wide array of experience, skills, and perspectives for all those who work within the organization. When it comes to key skill sets, diverse teams win at problem solving, innovation, creativity and strategic thinking. When employees see themselves represented in the company and external customers/clientele see the same it's a win-win. Essentially, diverse and inclusive workforces offer the unique opportunity to not only build up diverse, qualified teams, but to give your organization the competitive advantage in an increasingly global world.
About the Speaker:
Dorothy Enriquez is the principal consultant and founder of The Communication Strategist. A boutique learning and leadership development collective dedicated to helping organizations and individuals optimize their leadership so that they are equipped to lead from every seat they sit in.
A Forbes Coaches Council Member, Dorothy is known for her effective communication skills,
edutaining leadership courseware and interactive programs. A 15-year veteran of Corporate
America, wielding multiple certifications and degrees, she strives to make transformative development accessible.
Serving clients such as Kohl's, Citizen's Bank,
The Y, Campbell's The Boys & Girls Club of Greater Milwaukee, The City of Milwaukee and Rockwell Automation, Dorothy strategically supports you through your leadership transformation in a relatable and impactful way.
This meeting is worth 1.5 CEC credits.
Prizes and giveaways throughout the event!
Hosted by the AAKC Diversity & Inclusion Committee
Sponsored by High Road Education & Consulting by Robynn Haydock
AGENDA:
11:30 a.m. to 12:30 p.m.: Check-in & Membership Luncheon
12:30 p.m. to 2:00 p.m.: Seminar (short break in between)