Back to Events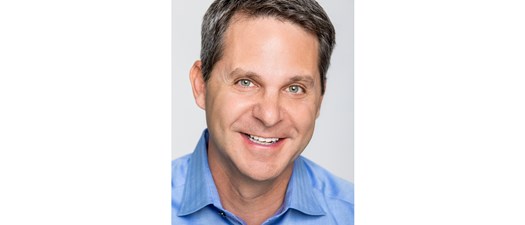 THE SPIRIT OF TA-DA: A Virtual Experience of Fun, Energy, and Passion
Wednesday, October 14, 2020
Event Details
Sometimes we just need to laugh, recharge and refuel. Joel's session will bring the energy and fun. And hopefully, he will make you laugh.
Joel Is a national speaker, author, workplace expert, emcee, humorist and improvisational comedian. He has presented more than 2,000 keynotes to companies, organizations and associations. Thousands of audience members have joined him on stage to improvise, create and collaborate. The volunteers faced their fear, dealt with change, and found success.
During this virtual program, he will share the secrets that improvisation has taught him. We will explore dealing with change; facing your fears; creating opportunity and positive support for your team; staying in the game; being in the moment; and successful collaboration.
He focuses on the simple choices to increase passion, reduce stress, and overcome the challenges of change.
He also just wants you to laugh. Yes, we are virtual. We still need to laugh, connect, and have fun with our peers, friends and colleagues. Joel promises this will probably be the greatest virtual event you have ever attended or the most recent.
About Joel
Joel Zeff creates energy. His spontaneous humor and vital messages have thrilled audiences for more than 20 years. As a national workplace expert, speaker, author and humorist, Joel captivates audiences with a unique blend of hilarious improvisational comedy and essential ideas on work and life. He has shared his experience and insight on collaboration, leadership, change, communication, innovation, fun and passion at more than 2,000 events. His book, "Make the Right Choice: Creating a Positive, Innovative and Productive Work Life" is consistently listed as one of the top work/life balance books on Amazon. He has appeared on CNBC and featured in the Dallas Morning News, Houston Chronicle, The Kansas City Star, and many other media outlets. For more information, visit his web site at www.joelzeff.com