Back to Supplier Partner Directory
Professional Bio
Jamie Akers was born and raised in Shawnee, Kansas. She started her career in the Multi-Family Industry in 2002 where she found a unique position to serve people while providing services for their homes. Throughout her career, Jamie has been a trusted and reliable Supplier Partner to the industry as a Rental Locator, Account Executive, Director of Business Development, and now most recently, Territory Sales Manager for Chadwell Supply.
Jamie is an active member of the Apartment Association of Kansas City and is the Past President of the Supplier Partner Council. Through this association, she serves on many committees and shares her love of education as the Supplier Success Instructor. In 2014 Jamie received her Certified Apartment Supplier Designation (CAS) through the National Apartment Association and completed her LEAD and is also a Lyceum Graduate. Jamie was honored to receive the President's Award for Supplier Partner Member of the Year in 2015 and then again in 2017.
Jamie currently resides in Olathe, KS. She married her first love who serves the community as a Firefighter/EMT and she has two daughters and a son-in-law. In her free time, Jamie enjoys spending time with her family and friends.

Company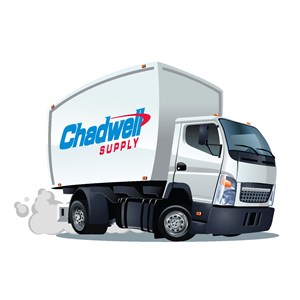 Chadwell Supply
352 Hazelwood Logistics Center Dr. Ste. 500
Hazelwood, MO 63042
314.282.8545
http://www.chadwellsupply.com
Supplier Partner
---
Awards:
2015 AAKC Supplier Partner Member of the Year
2017 AAKC Supplier Partner of the Year
Volunteer Work:
Regional Supplier Success Instructor 2015-Present
Education Committee 2016-Present
NextGen Committee (Founding Member) 2016-2017
Crystal Merit Committee 2014-Present
Trade Show Committee 2006-2018 Chair
Director Supplier Partner Council 2010-2011
Secretary Supplier Partner Council 2012-2013
Vice President Supplier Partner Council 2014-2015
Director Board of Directors 2016-2017
President Supplier Partner Council 2016-2017
Past President Supplier Partner Council 2018-2019