Back to Supplier Partner Directory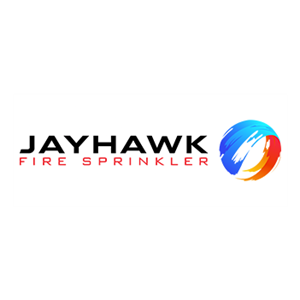 Jayhawk Fire Sprinkler Company
Organization Overview
Jayhawk Fire Sprinkler Co. is Kansas City's Multi-Family Fire Protection Experts.

If you're looking for someone to partner with you, rather than someone who is going to sell you on something you don't need, you're in the right place. We aren't some large corporation that that sells you on something you don't need. We work with you to find the solution that will best fit the needs of your property. We are here to partner with you to keep your property as good as new and running efficiently so you can focus on your day-to-day responsibilities and keeping your residents happy.

We are your one-stop shop for all things fire protection for your property. Our construction team handles everything your new property development could need including Consultation, Design, Estimating, Engineering, and Installation, then our Service Department takes care of the rest. Our service department handles all inspections, backflow testing and repair, fire pump testing, fire extinguisher inspections and service, any repairs or service.

Our 24/7 Emergency Dispatch Service is working around the clock to take care of your needs at a moment's notice. Fire sprinkler emergencies can happen at any time, so it is important to have someone on your team that you trust, and that is Jayhawk Fire Sprinkler.

Our Services
- Inspection, Testing, & Maintenance
- Service & Repair
- Consultation
- Engineering & Design
- Installation
- Fire Extinguisher Inspection & Service
- 24 / 7 Emergency Service

Systems Serviced
- Wet Sprinkler Systems
- Dry Sprinkler Systems
- Preaction & Deluge Sprinkler Systems
- Antifreeze Loops
- Backflow Prevention Devices
- Fire Pumps
- Private Fire Hydrants
- Underground Fireline
- Standpipes
- Fire Extinguishers
- Fire Alarm Systems*
- Kitchen Hood Systems*



*JFS partners with fire alarm & kitchen hood companies to provide services to JFS customers. For a list of partners, please contact kalexander@jayhawkfire.com.
Supplier Partner
---
Services Provided
Backflow Testing & Repair, Fire Protection Services