Back to Supplier Partner Directory
Professional Bio
I attended the University of Houston from 1981 - 1984 where I was President (& Co-founder) of the 'University of Houston Rugby Club'. I have been a licensed insurance agent since 1995, and I spent almost two decades in upper management in the Insurance industry before entering the roofing industry. I have a 'Haag Certification' in both Commercial Roofing and Residential Roofing, and I have also completed the 'Commercial Roofing Academy' training and certification.

I joined TRIAD Inc. in 2015 (now called Apple Roofing), and have watched our organization become one of the fastest growing companies in America.  We have recently been recognized by Inc. Magazine by being in the 'Inc. 5,000" and one of the fastest growing Roofing companies in the Midwest. 

Established in 2011, Apple Roofing currently ranks as one of the largest roof repair and replacement companies in the United States. Recently TRIAD Inc. and Crest Exteriors, LLC merged with Apple under the Apple Roofing brand and now operates with support centers in Lincoln, NE, Kansas City, MO and Plano, TX. Apple Roofing provide services to commercial and residential customers through our branch locations in ten different states.

Apple Roofing LLC. has a full-service commercial roofing division that specializes specifically in storm damage restoration as well as in new construction, retrofit/re-roofing, repairs, and roof maintenance program. Apple Roofing holds a wide variety of certifications in steep and low-slope roofing applications, guttering, siding, and windows.

Our clients include Multifamily Housing Properties, Union Pacific Railroad, Caterpillar Inc., Price Chopper, QuikTrip, Whataburger, and many others that I would be happy to share.


Company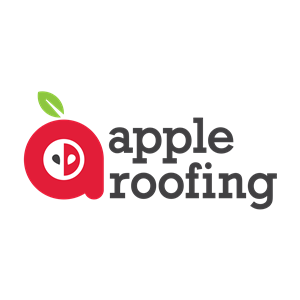 Apple Roofing
2209 US Hwy 40
Blue Springs, MO 64015
816.500.4476
Supplier Partner
---
Education:
University of Houston 1981-1984
Recreational Business
Awards:
1981-1984 University of Houston - Rugby 'Hall of Fame'