Back to Supplier Partner Directory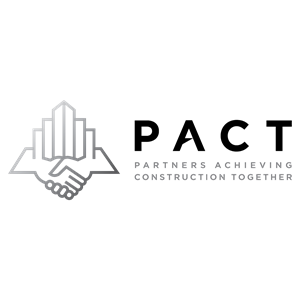 Organization Overview
At PACT, we know you are in need of emergency services to stabilize your property and restore your chaos quickly and skillfully. Our skills and organization get you back in business quickly and efficiently. In addition to Restoration, our Roofing and Renovation game is strong. We have completed several clubhouse remodels over the last couple years, as well as thousands of unit renovations. We walk you through your project from start to finish with proficient communication. We conduct our business on your property with the utmost professionalism, keeping your clients, customers, staff and residents comfortable and safe. Whether your project requires water extraction, structural dry-out, removal of damaged materials, re-construction, roofing, repairing and replacing old materials, tenant improvements, make-ready's or capital improvements... You can trust your project with our PACT Team.
PACT Construction is restoring the lives and livelihoods of our customers who have been impacted by disaster. Our PACT family works tirelessly to clean, repair, or rebuild properties with our relentless focus on quality and customer service. From our family to your family, we rebuild it together.
Satisfying our customers is PACT's top priority. We work as a team to overcome all obstacles and deliver remarkable results.
Feel free to see what our clients are saying on our PACT Construction KC Google and Facebook review pages.

Supplier Partner
---
Services Provided
Construction, Fire Restoration, General Contractors, Mold Assessment, Testing & Removal, Remediation, Water & Wind-Insurance, Debris Removal, Roofing Contractors / Consultants, Repair, Rehab